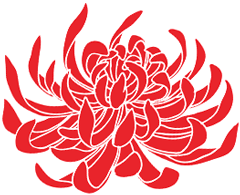 JIN SHIN JYUTSU: 'FORMATION'®
Based on an understanding of Master Jiro Murai's personal interpretation of the KOJIKI
and how the stories it contains and the names of the deities,
relate to human physiology, and his development of the Art of Jin Shin Jyutsu.

These series of classes presented over three Modules are for the practitioner and student who has an interest in further developing their awareness of the Art of Jin Shin Jyutsu.
Presented by Instructors, Majella Delaney and Maria Miniello.
Sadaki Kato will also be participating in the presentations,
and Philomena Dooley will be demonstrating the various practical applications in pre-recorded content.
Module 1: Presentation Outline
N.B.: The order of these outlines may change.
* Summaries and workbook material will be provided.
The workbook sheets relevant to the week's topic will be emailed along with the link before the start of each class.
3-week access to each of the class recordings following each presentation
Presenters: Background Summary
Jin Shin Jyutsu Instructors Majella Delaney, Philomena Dooley, Sadaki Kato, and Maria Miniello, have studied Master Jiro Murai's Jin Shin Jyutsu and Kojiki Lectures since 2018. They came together on several occasions from different parts of the world, and continued with regular online communications when travel was not possible.
Sadaki Kato provided vital connections back to Master Jiro Murai's original works, through his father Sensei Haruki Kato's materials.
Translator and interpreter Kyoko Saegusa provided her English rendition of Master Jiro Murai's Kojiki Lectures and occasional language and culture information to the group.
Register by the 1st of September 2023
* Late Module 1 registrations will be accepted up to the 18th of September 2023, before the start of week 2
Module 2: Creation and Formation
Module 2: Creation and Formation
Module 2 will begin in January 2024.
Completion Module 1 is a pre-requisite for Module 2.
Certificate of Attendance wil be issued at the end of Module 2.
Module 3: The Body
Dates in 2024 to be confirmed.
Completion Modules 1 & 2 are a pre-requisite for Module 3.
Certificate of Attendance will be issued at the end of Module 3.
These series of classes are hosted by jsjmaria.online