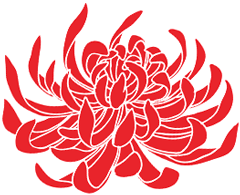 JIN SHIN JYUTSU: 'FORMATION'®
Based on an understanding of Master Jiro Murai's personal interpretation of the KOJIKI
and how the stories it contains and the names of the deities,
relate to human physiology, and his development of the Art of Jin Shin Jyutsu.

These series of classes presented over three Modules are for the practitioner and student who has an interest in further developing their awareness of the Art of Jin Shin Jyutsu.
Module 2: Creation, Growth and Formation
Module 2: Presentation Outline
N.B.: The order of these outlines may change.
Completion of Module 1 is a pre-requisite for Module 2.
** Summaries and workbook material will be provided.
The workbook sheets relevant to the week's topic will be emailed along with the link before the start of each class.
3 viewings over 3-weeks of access to each of the class recordings following each presentation
Register by Thursday the 4th of January 2024
Module 3: The Body
Dates in 2024 to be confirmed.
Completion Modules 1 & 2 are a pre-requisite for Module 3.
Certificate of Attendance will be issued at the end of Module 3.
These series of classes are hosted by jsjmaria.online